2023 KIA Telluride Arriving Soon at Steven KIA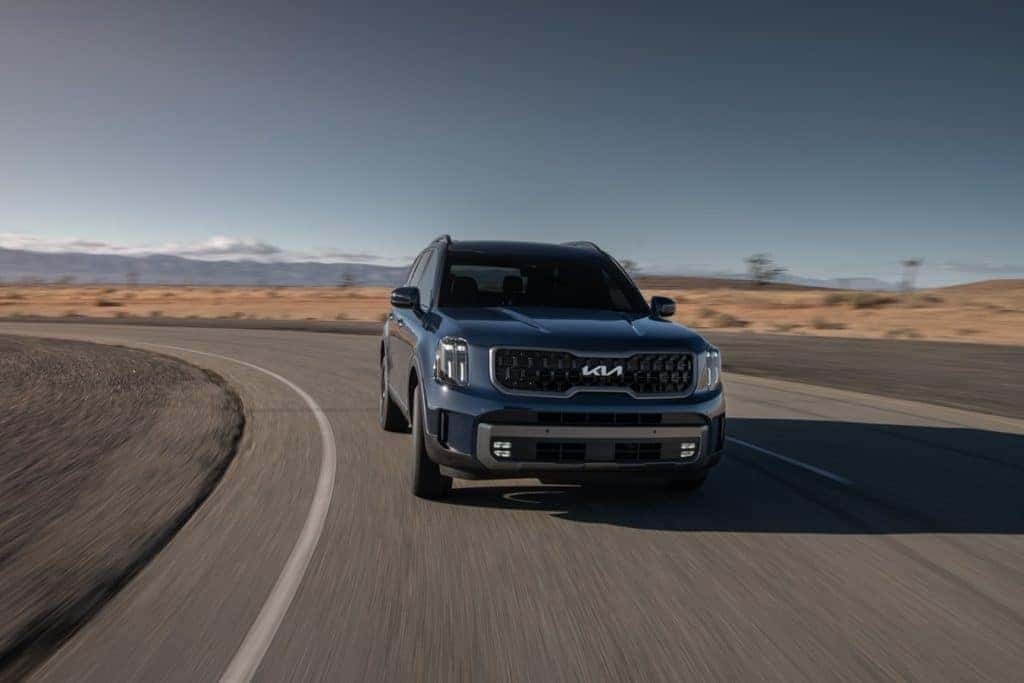 Coming soon to Steven KIA, the 2023 KIA Telluride picks up where the award-winning 2022 Telluride left off, boasting incredible value at an unbeatable price. The updated Telluride will feature expanded driver assistance features, upgraded tech and new design elements along with all of the features that earned Telluride U.S. News "Best Cars for Families" award.
While the 2023 Telluride hasn't begun production yet, you can still place a preorder for yours today. If you want to get your hands on the new 2023 Telluride, Steven KIA is here to help. At Steven KIA, we have the best prices and the largest selection of new, used and certified pre-owned KIAs in all of Rockingham — including the 2023 Telluride. Stop by our Harrisonburg location to place a preorder for your 2023 Telluride today!
More Features Than Ever Before
Revealed at this year's New York Auto Show, the 2023 Telluride is an award-winning, three-row, eight-passenger SUV with rugged capabilities and a refined look. In only its third year of production, the Telluride is a fan favorite, earning a variety of honors including the IIHS Top Safety Pick and Edmunds Top Rated® award. While the 2022 Telluride came packed full of incredible technology and features, the 2023 model will boast more features and technology than ever before.
The 2023 Telluride will see an expanded suite of driver assistance features that will work to reduce accidents and distracted driver scenarios. In addition to these life-saving features, the Telluride will also include a variety of convenience technology, such as a new 12.3-inch panoramic display with navigation, a digital key and even a WiFi Hotspot.
As always, the Telluride will feature class-leading space for both driver and passengers, with three rows of seating for up to eight occupants. If that isn't enough space, the Telluride will be able to be equipped with a tow package so you can haul your gear without sacrificing cabin space.
Reserve Yours Today!
Now that you have the inside scoop on the 2023 KIA Telluride, are you ready to get your hands on one? If so, then you'll want to come on down to Steven KIA located in Harrisonburg to place your preorder today. Placing a preorder with us means you'll get a 2023 Telluride in the exact configuration and color you want, without the hassle of waiting for allocation.
Don't wait to preorder your 2023 Telluride, visit us at 3340 South Main Street to place your 2023 KIA Telluride preorder today!