All New 2018 KIA Stinger | Steven KIA in Harrisonburg VA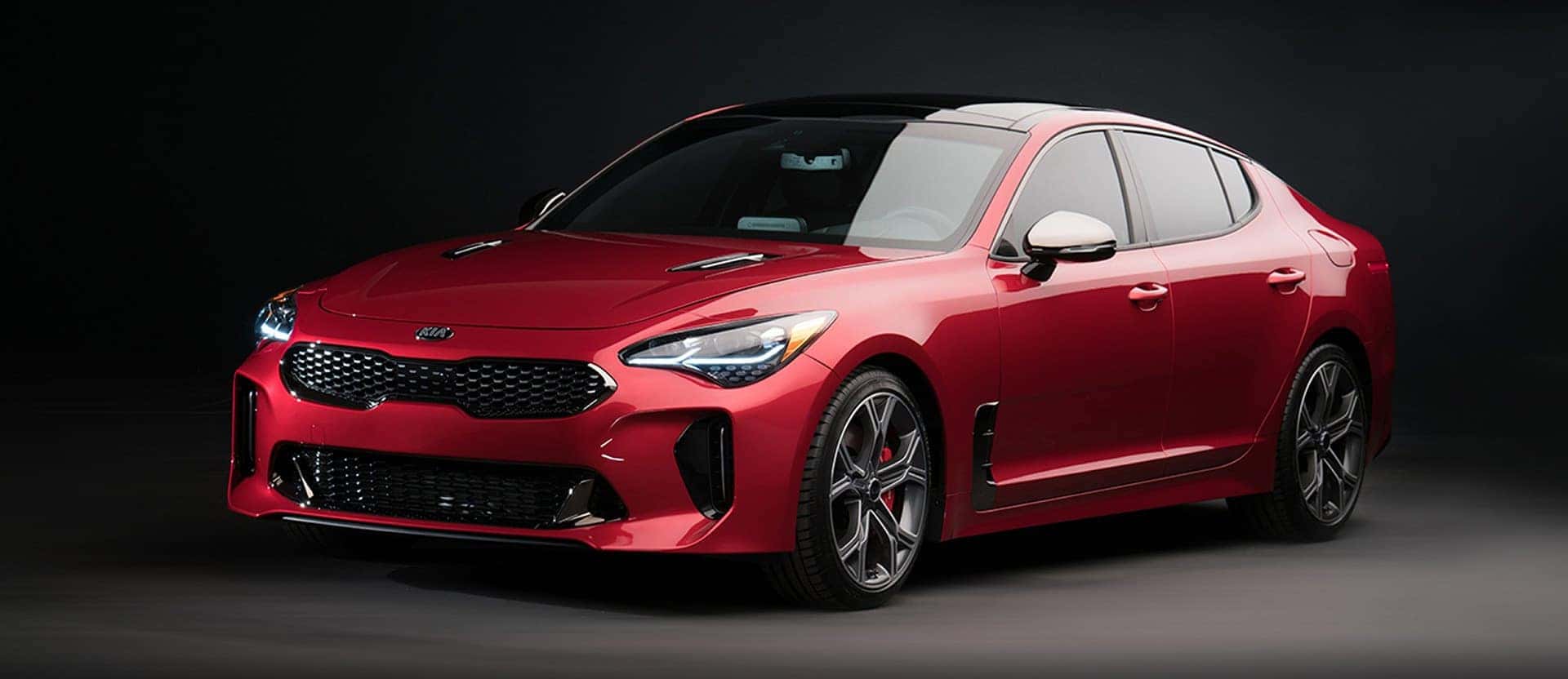 The all new 2018 KIA Stinger – bred on the track. Made for the journey. The all-new 2018 KIA Stinger strikes the perfect balance of power and refinement, featuring your choice of two turbocharged engines matched with an 8-speed automatic transmission.
POWER
Go 0-60 mph in under five seconds. With up to 365 horsepower and 376 lb.-ft. of torque. The 2018 Stinger GT is the new grand touring that takes you farther, faster.

Meet a true gran turismo. Proportions that fit like a tailored suit. Details that captivate and exude both newness and timeless style. With an exterior that disarms, and an interior that is beautiful because it is effortlessly functional. This is the 2018 Stinger.
INNER BEAUTY
Intimate yet expansive. Classic yet modern. The Stinger's aircraft-inspired interior marries simplicity with substance to give you a sleek cockpit rich with comfort-focused amenities and lowered seating for enhanced connection to the road. It's the evolution of gran turismo, beautifully realized.
LUXURIOUS COMFORT
Meticulously crafted for the driver who loves the drive. We obsessed over every interior detail, from the available ultra-soft Nappa leather that envelopes the deeply contoured seats to the metallic accents placed thoughtfully throughout the cabin.
FASTBACK CURVES
With its sleek fastback silhouette and rear-wheel-drive proportions, the Stinger demands attention the moment it's in view. Each surface and line, from extended hood to the rounded swell over the wheels, evokes elegance and athleticism.
UNYIELDING STYLE
Our Frankfurt design team, led by Kia Motor's Chief Design Officer Peter Schreyer and Kia Europe Chief Designer Gregory Guillaume, merged iconic gran turismo elements with modern aesthetics to deliver a vehicle like nothing on the road. See what makes the all-new Stinger stand out from the crowd.
INNOVATION
The Stinger's advanced technology offers more than convenience. It connects you to your world so that you can stay connected to the road. For intuitive control and smarter, more spirited driving.
SAFETY
Stinger's advanced range of active safety features and technologies help combat slipping or skidding in challenging situations, allowing you to face down slick roads and unexpected turns with added confidence.
ACCOLADES
Nothing great goes unnoticed. In its debut year, the all-new Stinger is making a name for itself among industry experts, and beating out the competition.
CARS.COM BEST IN SHOW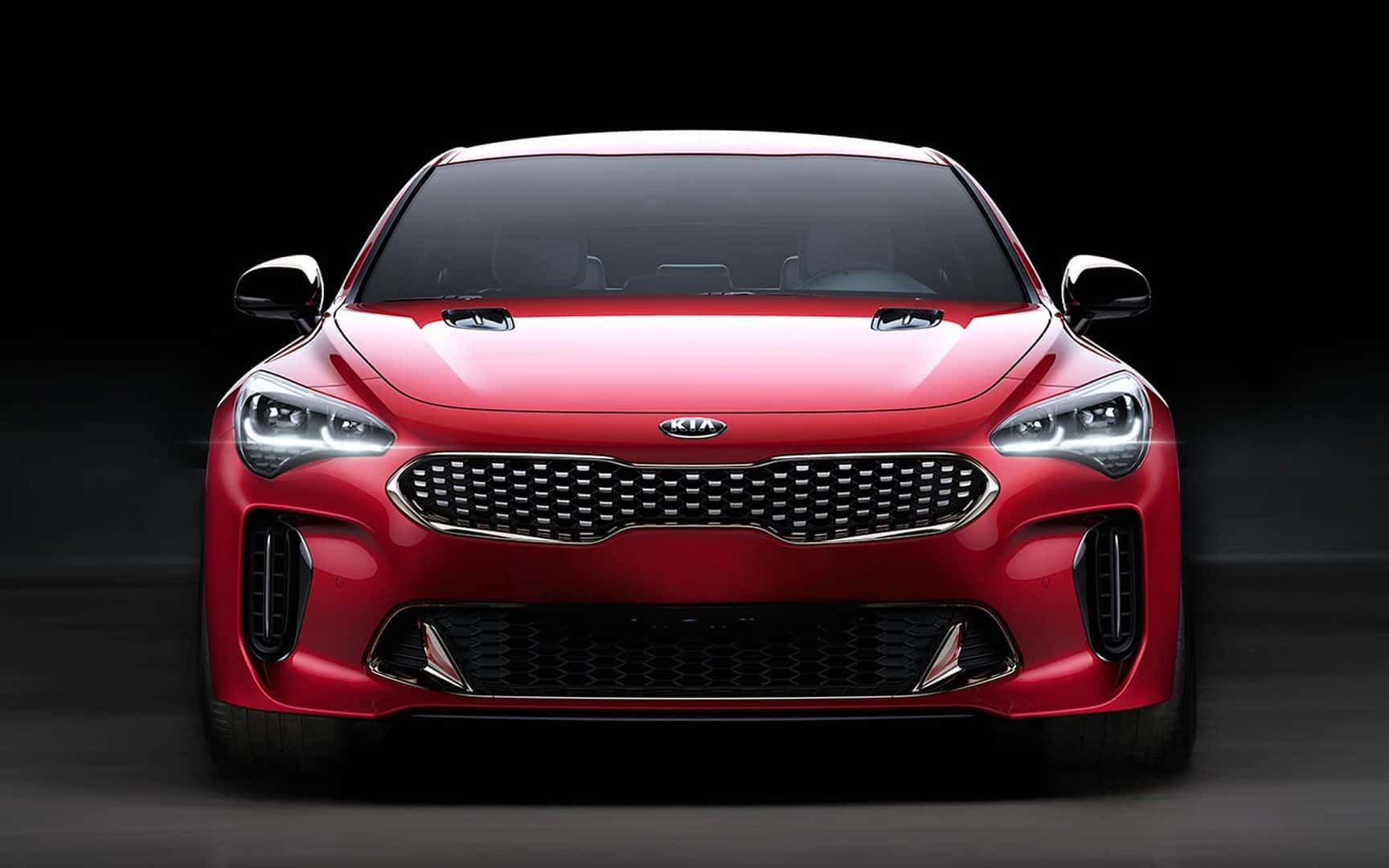 Praise for its "stylish fastback profile, turbocharged engines, and high-end interior finishes," the Stinger takes home Cars.com's Best in Show Award for the 2017 North American International Auto Show (NAIAS) in Detroit.
EYESON DESIGN AWARD
Kia Motors America's all-new 2018 KIA Stinger fastback sedan has been honored with an EyesOn Design award for Production Car Design Excellence at the North American International Auto Show (NAIAS) in Detroit. At an event typically dominated by introductions from American auto companies, Kia's stinger stole the spotlight.
WHAT THEY HAVE TO SAY
"Its value is a knockout"
– Car and Driver

"The 2018 KIA Stinger is a performance bargain at $31,900"
– CNET

"(the 2018 KIA Stinger) can hang with the big dogs"
– MotorTrend
For more information, please visit the official 2018 KIA Stinger page on KIA.com.